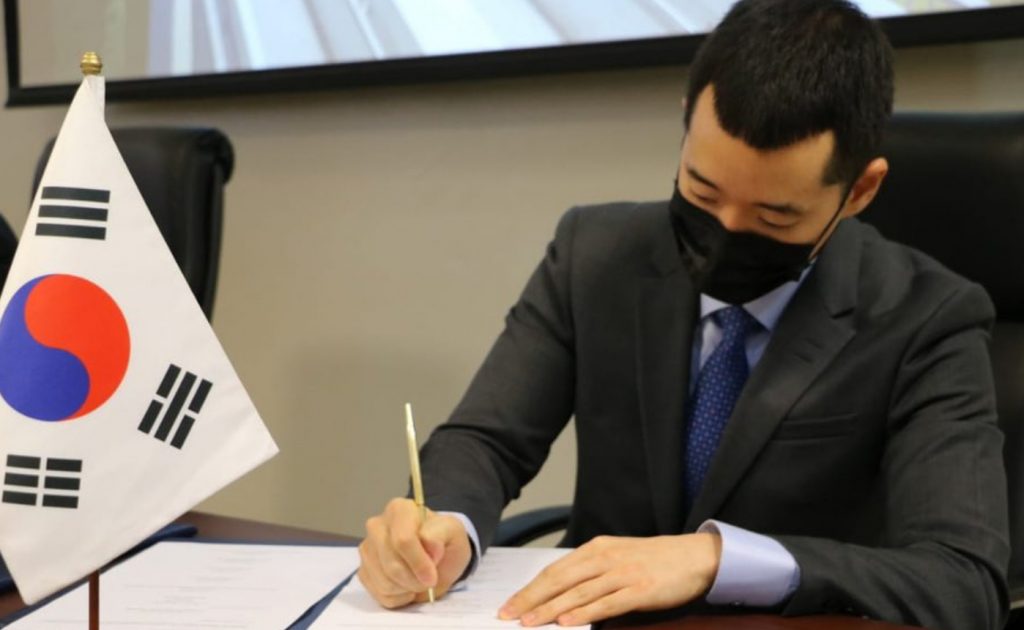 The National Government announced the signing of the contract for the design and construction of the Project Line 3 of the Panama Metro.
The document was signed by the General Director of Metro de Panamá, S.A., Héctor Ortega, on behalf of the Panamanian Government, and the legal representative of the HPH Joint Venture Consortium, Daniel (Goo Hyuk) Chung.
In addition, a contract was also with the nominated subcontractor (Hitachi and Mitsubishi), in charge of supplying the rolling stock (monorail) and the integrated operations system.
Line 3 will depart from the Albrook Station and will run through Arraiján, Nuevo Chorrillo and will reach Ciudad del Futuro, with a total length of approximately 34 kilometers and will be developed in two phases.
The first phase will have a route in its first phase of 26.7 kilometers, along which 14 stations will be distributed and will reach Ciudad del Futuro, district of Arraiján, where the Patios and Workshops of the line will be located, and the second phase will be extended to the district of La Chorrera.
The Minister of Public Works, Rafael Sabonge, confirmed, in February of this year, that for this work a tunnel will be built under the Panama Canal to connect Line 3 of the Metro, independent of the project of the fourth bridge over the Canal.
The General Director of the Panama Metro announced that the work, during its construction phase, will have a social and economic impact for Panama Oeste, since it will generate more than 5,000 jobs and benefit more than 500,000 inhabitants of this province.