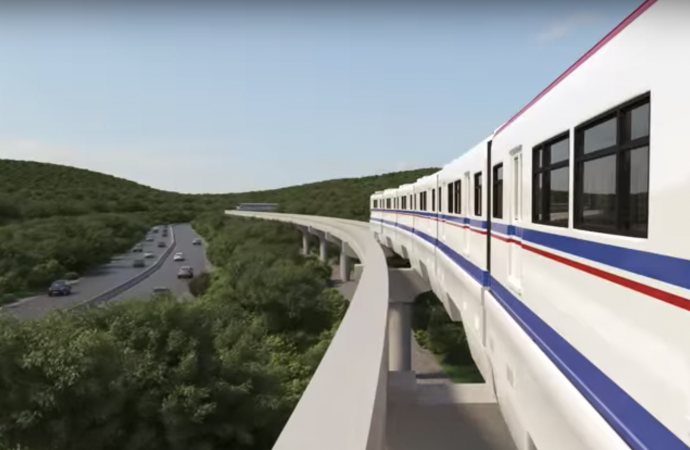 The National Government of Panama greenlit the order to proceed with the construction of Line 3 of the Panama Metro, a work that will be carried out by the HPH Joint Ventura consortium (Hyundai Engineering and Construction Co. Ltd. ).
The contract for the execution of this project will cost $ 2,844.1 million and was endorsed on February 9 by the Comptroller General of the Republic, after reviewing more than 15 specification requirements such as the model of order to proceed, guarantee bonds, insurance policies, list of subcontractors, execution plan and schedule and environmental impact study approved by the Ministry of the Environment (MiAmbiente).
The work will use the monorail system, which will cover an approximate demand of 160,000 passengers; It also includes a tunnel with an approximate total length of no more than 5.3 kilometers divided into two sections and its construction would take about 33 months, including its equipment.
Metro Line 3 will connect the province of Panama Oeste with the province of Panama, from Ciudad del Futuro to Line 1 of the Metro at Albrook station, reducing the average travel time in rush hour, from 90 to 45 minutes; in each of the stations the implementation of facilities for exchanges with other means of transport is contemplated; parking areas will be included in at least three stations.
It is worth mentioning that at Hitachi, Ltd. (Hitachi), Hitachi Rail STS SpA (Hitachi Rail) and Mitsubishi Corporation signed an $ 883 million contract with HPH Consortium, whereby Hitachi and Hitachi Rail will provide 28 six-car vehicles (168 cars) , signaling systems, telecommunications systems, power systems, control center, platform doors and depot equipment for the monorail, while Mitsubishi Corporation will manage the project.