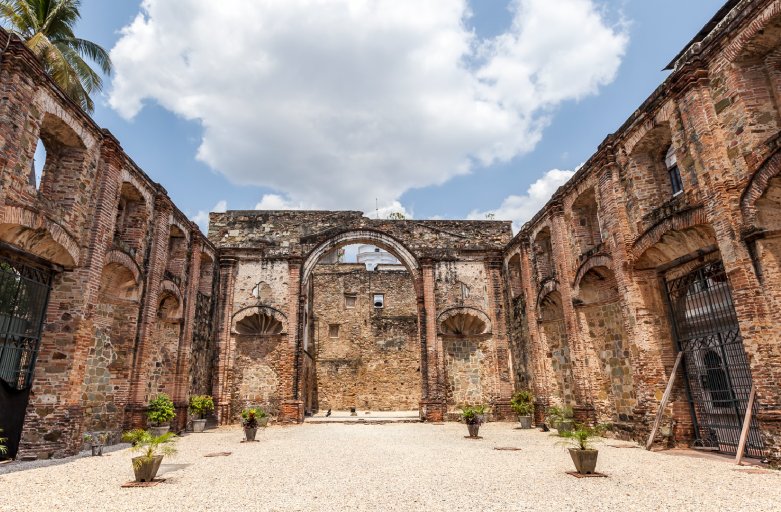 On August 15th, Panama Viejo will celebrate the 503 years of its foundation by carrying out various activities in commemoration. It was the first city founded on the Pacific coast of Panama, and which marks history as a meeting place for the different routes and international trade.
Among the activities, the public will be able to access artistic and cultural presentations, a craft and gastronomic exhibition, various recreational activities for kids, as well as visiting the Archaeological Site.
According to the schedule, the inauguration starts on August 4th with various activities such as literary gatherings, storytelling, painting, photography and art workshops, dramatized tours, stage with artistic, musical and folkloric presentations, sale of handicrafts, plants, food, drinks and other attractions.
There will also be workshops for children, promoted by the Educational Project of the Panama Viejo Board, as well as by the Ministry of Culture, the Mayor's Office of Panama, the Bookstore of Panama Viejo, the Tourism Authority of Panama and the Ministry of Environment.
In addition, the Network of Youth Orchestras and Choirs of Panama will make a special presentation with a repertoire prepared for the occasion. There will be salsa classes available for children, young people and adults so that they can learn the basic steps of this genre.
The archaeological site will be open free of charge for nationals and residents from 8:30 a.m. until 7:30 p.m., and on August 15 it will be free of charge for everyone.
Panama Viejo was declared by the United Nations Educational, Scientific and Cultural Organization (Unesco) as a World Heritage Site in 2003.