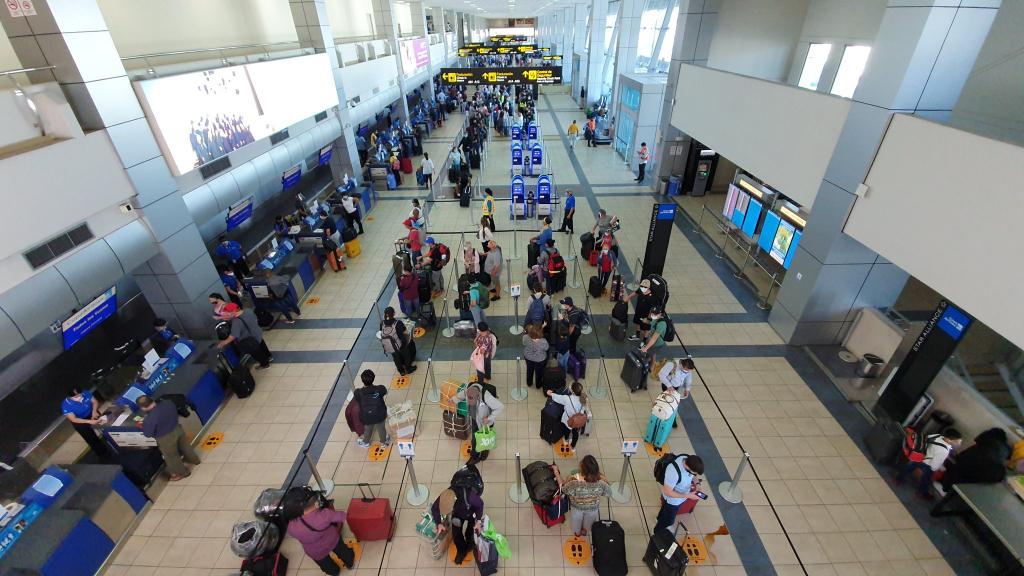 Tocumen International Airport reported that passenger movement increased in June by 24.9% compared to last May 2021.
The most recent statistical data demonstrate a sustained recovery of operations and passenger traffic for four consecutive months.
During the month of June, there was a movement of 751,219 passengers through the Tocumen International Airport, that is, 149,941 more travelers compared to May 2021.
According to Raffoul Arab, General Manager of Tocumen International Airport, the reactivation of airlines, the increase in weekly frequencies and destinations in recent weeks are injecting optimism throughout the industry. Commercial concessions have reactivated 98%, which is an important indicator of concessionaire confidence.
More passenger flow
Recently, the Turkish Airlines airline increased the weekly frequencies between Panama and Istanbul to five starting from July 12, while Air Europa restarts its operations with two weekly flights from next July 20.
The Panamanian airline Copa Airlines has already reactivated connections to 58 destinations.
Among the regions that registered the highest passenger movement through the Tocumen International Airport in June are:
North America represented 40.98%
South America with 40.41%
Central America 8.9%
The Caribbean 6.7%
Europe 3.04%
Air cargo
A total of 89,402 metric tons of merchandise were registered between January and June of this year, which represents an increase of 33.6% over the same period of 2020.
Tocumen International Airport currently offers the possibility of connecting directly with 65 cities in 31 countries in America and Europe, through 19 airlines.