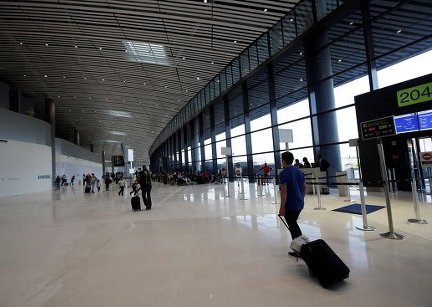 Tocumen International Airport is getting ready to advance the gradual transfer process of three of the air operators with international services that will process passengers in the new Terminal 2 (T2).
The second phase will see the transfer of the local passenger processing services of KLM, United Airlines and Air France to Terminal 2.
With the transfer of other airlines to Terminal 2, the saturation of the current airport facilities is alleviated, which operates during high traffic hours in critical conditions of spaces for passengers, mainly in the areas of Immigration and Customs.
The administration indicated that all domestic flights have moved the departure and arrival operations to the modern facilities located in T2, which began processing passengers with the Panamanian Copa Airlines, on June 22.
The work that took place in March 2013, under the responsibility of Odebrecht, has an area of ​​approximately 116,000 m2 distributed over four levels. It measures 662 meters in length, with a connecting building 112 meters long and up to 30 meters high in the main infrastructure.
The new T2 is a modern advanced building with 20 boarding gates that has the installed capacity to mobilize up to 10 million additional passengers per year: The airport infrastructure has an investment of $917 million, which will translate into social benefits, job creation direct and indirect, attraction of tourism, reactivation of the economy, logistics facilities, competitiveness and boost to the airline industry of Panama and the region.
The 21 commercial companies that currently operate in the air terminal have transported 5,996,284 million passengers from January to May of this year, compared to the 2,348,464 registered in the same period of 2021.