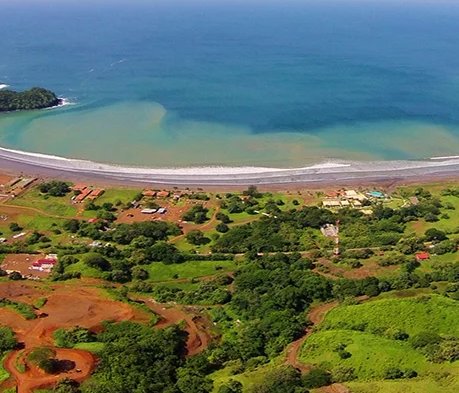 The Air Panama company announced its reactivation of direct flights between Panama City and the district of Pedasí, in the province of Los Santos, with a frequency of 3 weekly flights (Wednesday, Thursday and Sunday), which will boost tourism in that region.
The Tourism Authority of Panama (ATP) indicated that, for these flights, the company will use Caravan-type aircraft, with a capacity of 12 passengers and in the future it is planned to expand the number of seats to 50 passengers.
According to Gustavo Pérez Morales, director of the Civil Aviation Authority (AAC), Pedasí will be promoted as an outstanding tourist destination, which has established itself as an authentic paradise, with incredible relaxation sites that combine ecotourism and culture. This district represents one of the greatest treasures in Panama, considered a hidden gem.
the Captain Justiniano Montenegro regional airport is kept in optimal conditions for the operations that are being carried out and that all regulations are in place for the maneuvers of the planes that Air Panama will use.
Pedasí is one of the priority destinations of the Master Plan for Sustainable Tourism (PMTS), which presents the greatest growth based on the richness and diversity of experiences of beach, nature and culture.
The reactivation of flights increases the possibility that Pedasí receives more tourists and that international tour operators from Colombia, Canada, Spain, among other countries, put together packages that include this destination. By shortening arrival times, it favors the length of stay of tourists in the destination.
The president of the company Air Panama, Eduardo Stagg, stated that the vision and mission of Air Panama is to offer the necessary air service, to satisfy the demand of visitors to national tourist destinations, as well as to contribute to the development of these communities.
Pedasí is one of the priority tourist poles of the PMTS 2020 – 2025, in which, through the Inter-American Development Bank (IDB) and the Tourism Cabinet, investments are made in the amount of $25 million in road projects, tourist facilities and public services.