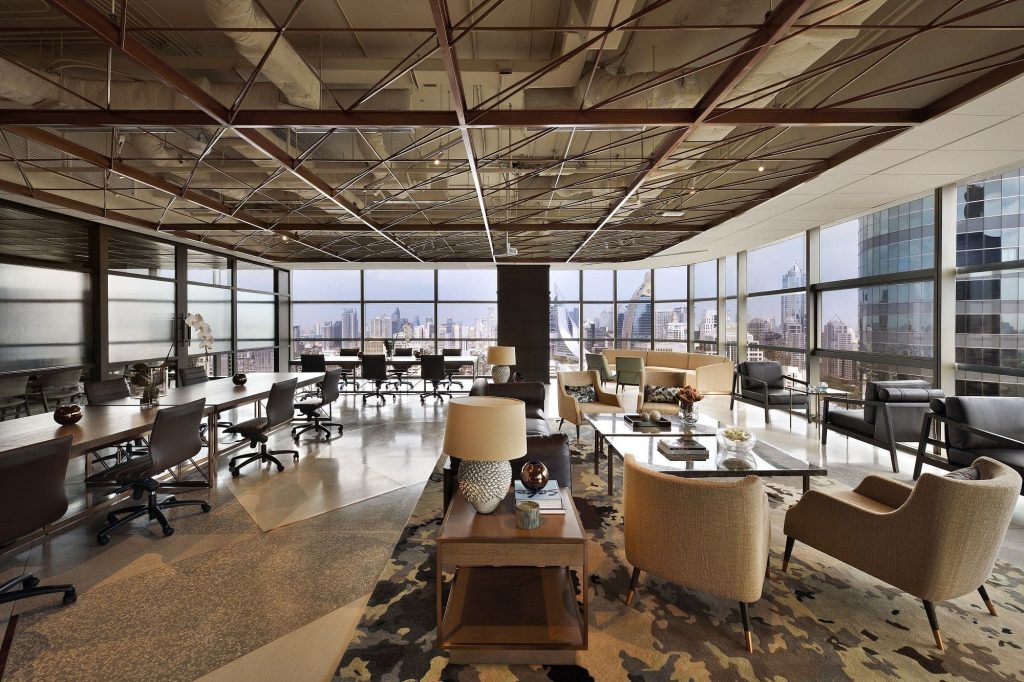 Coworking spaces in Panama are becoming more in-demand by the day. In general, these spaces have become a trendy choice for many young professionals across the globe. They are entrepreneurs, freelancers, bloggers, digital nomads, etc. that thrive in an environment different from your stale cubicle or typical office space. They seek a habitat where they can be fully productive and remain creative at the same time. And that is exactly what coworking spaces offer them. Coworking spaces are growing in popularity and perceived as fresh and even exciting and booming with opportunity that typical office spaces do not offer. They are growing and become more appealing every day. And you could say the same about Panama.
Panama
Panama is a country just shy of four million people, with about half of them living in its capital, Panama City. The country has a stable economy and the dollar has been its currency since the country's inception. This central American country presents one of the best economical growths not only in the region but in the continent. In the past years, it has become a hub for business. For instance, you can fly direct to the main cities in the Americas and Europe. Panama is a relatively safe country with a constant influx of foreigners looking for work, culture, and adventure. Panama City, a vibrant metropolis, is just two hours away from beautiful beaches, both in the Atlantic and the Pacific. People from all over the world visit Panama for work, fun, or both.
Coworking Spaces in Panama
So it is no surprise that coworking spaces in Panama have been booming for the past two years. There are now more than 30 coworking spaces in Panama, with most of them offering a fine working space for its customers, full of amenities, from mini-golf to ping-pong, as well as the expected add-ons such as conference rooms, media rooms, kitchen, audiovisuals, coffee, and tea, etc.
You could easily spend over a month working from a different space every single day. Though that might be fun, perhaps it is not very smart or practical. And this is why you've come to the right place to read about the six best options there are when it comes to coworking spaces in Panama. Let's dive in.
Coworking PTY
Coworking PTY offers the best of both worlds: you can either isolate yourself to work without interruptions if that suits you or be in an environment that is shared and lends itself to networking, conversation, etc. They offer a variety of spaces and scenarios that will work just fine for individuals or groups. Coworking PTY also offers workshops and partnerships with local groups to further sustainability in Panama. It is a clean and organized space that has a lot to offer, ideal for all working styles and necessities.
Panama Coworking Center
This is one of the most popular choices for coworking in Panama. It has three locations in some of the most popular and trendy neighborhoods in town: Obarrio, San Francisco and the every-growing Costa del Este (a major business and high earner living area in the city). At Panama Coworking Center you can have your own fully-decked private office as well as just share a common space with like-minded individuals. It has something for everybody.
The Cube Workspace
Located on an unsuspected place on one of Panama's busiest streets (Via España), The Cube Workspace has the intimacy of a nicely decorated yet spacious flat. But don't be fooled. This Panama coworking space can also accommodate a variety of working styles and preferences. Besides the expected amenities of any coworking space in a major city, it has some other facilities, such as a private space for events that can fit up to 120 people. Whether you are a solo freelancer, or an entrepreneur looking for a place to work and even hold semi-large events, The Cube Workspace has it all.
Regus
Regus is the globalized option of coworking spaces in Panama. With locations all over the world (over 900 of them), Regus offers memberships that will give you access to a working space in just about anywhere you go. You can become a member to always have a reliable office space ready for you wherever you go in the world. From private offices to private booths to conference rooms, there are plenty of options for being productive in your terms.
My Office
If you thrive in open spaces with a constant possibility of networking, then My Office is your ideal coworking space in Panama. With a focus on environmental sustainability but without sacrificing comfort, My Office features several open spaces and shared tables, perfect to get work done in an environment full of like-minded go-getters. And of course, you never know whom you will meet and what networking opportunities will come your way daily on this coworking space located in trendy Obarrio.
Workings
Workings allows you to pay daily, monthly, semi-monthly, etc. You can have a full office or just a desk. But perhaps the feature that will appeal to many is its 24/7 access, which allows those of you who like to work at unruly hours to do your thing. With locations in Obarrio, Costa del Este and Punta Pacífica, Workings offers a plethora of choices for all working styles, from frequency of use to type of space to hours of operation. And yes, there is coffee included at 2 am as well as any other time.